We know it's only Brock n' Roll but We like it!
The story of BROCK n' ROLL began in 1976 in a little town way down in Louisiana close to New Orleans. "Metairie, La. is where I'm from". Born and raised in New Orleans, "It was after my family moved to Metairie when I started making recordings on portable tape players before I ever played guitar". "I would make mouth sounds to mimic a guitar". I was like a kid in a candy store, and with a child like imagination I began to create songs. Ideas for songs kept popping in my head. I started to learn how to play guitar in 1975. My name is BROCK, so in 1976 I started calling myself BROCK n' ROLL. I still have early original relic recordings of me, BROCK n' ROLL from 1976. Remarkably, they still sound good today.(Digitally preserved on BROCK n' ROLL "RELICS n' TREASURES" CD) A few years went by and in 1981 I was amazed to learn about multi tracking. I bought the first ever Tascam Model 144 Portastudio, 4 track recorder. All over again I was that kid in a candy store. I began to bring those old song ideas to life along with new material. I cut my first record as BROCK n' ROLL in 1981 on BROCK n' ROLL RECORDS the label I founded. It was a 45', "IT'S GONNA WORK" and "COURTESY". I still sell them today! I still play "COURTESY" in my "LIVE" BROCK n' ROLL SHOW. In May of 1981 I began working on my first ever full length album entitled BROCK n' ROLL "MISDEMEANOR". The original LP released in 1981, is no longer available to the public, but the CD is available for purchase right here at brocknroll.com. I performed, produced and wrote all the songs. That was so long ago people tell me that my "MISDEMEANOR" CD is considered classic rock. My "MISDEMEANOR" CD was re-released in 2001 on a different record label. In 1997 I released "GOOD OLE SPIRIT OF ROCK n' ROLL" CD on BROCK n' ROLL RECORDS.
My 2004 CD "STASH POCKETS" is now in worldwide digital distribution at iTunes, Amazon and many other online outlets.
I cut the path with my BROCK n' ROLL music 40 years ago and the Original New Orleans Rock Legend known as BROCK n' ROLL Lives on today". I don't follow any music trends. I don't do anything like so many sound alike, copycat and wanna be bands out there now.
BROCK n' ROLL major music infuences:
T.REX (Marc Bolan) for his flashy style. The BEATLES (mostly John Lennon) for the balls to say what I feel in my music. The WHO (Roger Daltrey) for the power in his vocal delivery.
I'm also influenced by BADFINGER and TOM PETTY for their simple approach to writing great pop songs. Take all of the these great artists, roll'em all up in one, and you have the Teenage Rock Sensation BROCK n' ROLL. "I'm older now but I still have a youthful appearance and attitude". "People don't believe me when I tell them I'm...yrs old....
I'm Timeless..................................
I'm ageless....................................
I'am BROCK n' ROLL!"
BROCK n' ROLL is a dynamic performer known all over the world.
"I Come from New Orleans and I'm Not the Same Old Jazz!"
"I write and produce my own Original Rock Songs."  "This ain't no disco!"
BROCK n' ROLL has published eight full length CD's, three CD singles, two 45's and a DVD.
BROCK n' ROLL is an original founding member of TQ and the TOPCATS.
"We love to perform and it shows!"
BROCK ON!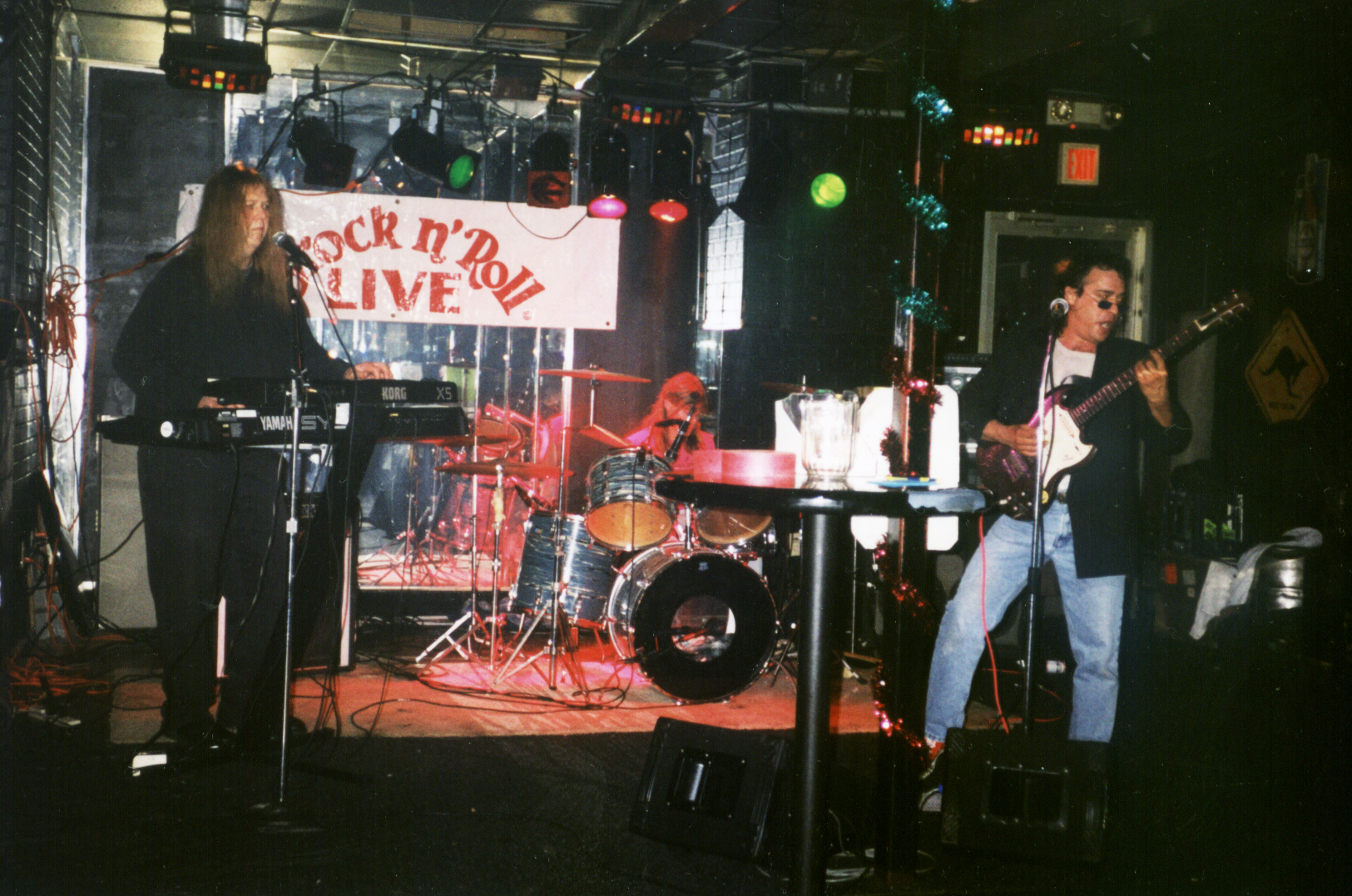 Become a BROCK n' ROLL Fan NOW!